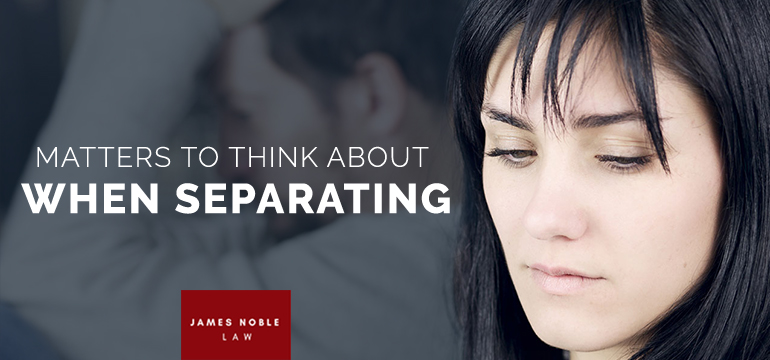 Top 10 Matters to think about when separating
Seek advice from your accountant or financial adviser on the financial consequences arising from a separation. Work out a budget for your essential living expenses, not only for yourself but your children. List all your expenses. Download a financial statement from the Family Court website which will give a good guide to the expenses which you should consider.
Do you have enough income to pay for your expenses and those of your children?
Some further financial support may be needed.
Use the calculator on the Child Support Agency website to work out child support payable by your partner for the children's expenses.
File an application for child support immediately upon separating.
Seek advice from your family law solicitor on spousal maintenance for yourself to meet your own expenses if your partner has the financial means to pay for it.
Have your application for spousal maintenance prepared and ready to be filed so that a determination is made for spousal maintenance at the earliest time possible if you require financial support and your partner has the capacity to pay spousal maintenance.
Family Violence
Seek legal advice about proceedings and remedies available if family violence is a factor or could become a factor if you leave your partner.
Children
Seek legal advice on the parenting of your children if you separate, and in particular:

taking the children with you when you leave, and certainly, if you intend to travel interstate with the children to live;
in relation to major long-term issues which may affect the children such as their schooling and changing schools.
Counselling
Consider counseling with your partner before you leave not only to try and resolve any emotional issues affecting your relationship and if such issues cannot be resolved, to assist both you and your partner to move away and separate. Seek counselling for yourself if your partner will not attend.