What is Evatt List?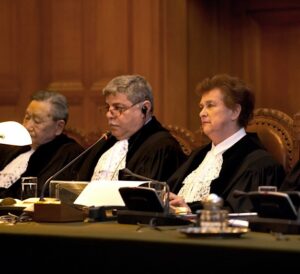 The Evatt List is an initiative in the Federal Circuit and Family Court of Australia designed to triage and progress matters that are considered high-risk. The list aims to guide families that are going through a separation with high-level risks through the Court system at a much faster rate, given the urgency of their situation. Matters are eligible to be placed onto the Evatt List if it is for parenting orders only and the parties have completed the Family DOORS Triage Risk screening resulting in a high-risk categorization
A general overview of the process is as follows:
Within 3 to 5 days of your screening, the Evatt List Judicial Registrar will review your matter and confirm if it is appropriate for the Evatt List, order a report from a Court Child Expert, and obtain any further information that is relevant to the Court. It should be noted that unless specified otherwise, appearances are required at Court events throughout the Evatt List process.
At your first Court event, the Judge or Registrar will address urgent issues and determine what information needs to be obtained to progress the matter further
Within around 3 to 6 months you will have a second Court event to make a plan for trial and directions to get the matter prepared for trial. Within 6 to 9 months there will be a compliance check where the Evatt List Judicial Registrar will check the evidence, any reports, and further information that was filed. If the matter is prepared, it will proceed to trial, if not, it will be referred to the Judge.
Within 5 to 9 months, your matter will be set down for a trial before the Judge.
Family DOORS Triage Risk Screening
The Family DOORS Triage Risk screening is an online questionnaire. You will be asked to complete this questionnaire when you file an Application or Response with the Court in which you are seeking parenting orders only. Upon completion of the questionnaire, your matter will be categorized with a low, moderate, or high level of risk. If your matter returns a high-risk classification, your matter is likely to be placed on the Evatt List.
Need Legal Help?
If you are considering taking this next step, please contact the team at James Noble Law for a FREE, no-obligation 20-minute consultation to discuss your particular situation with Brisbane family lawyers.
Find Brisbane family lawyers on Google Maps near you.
You may like to know more information about the