Divorce and pets: Who Gets Animals in Divorce Proceedings?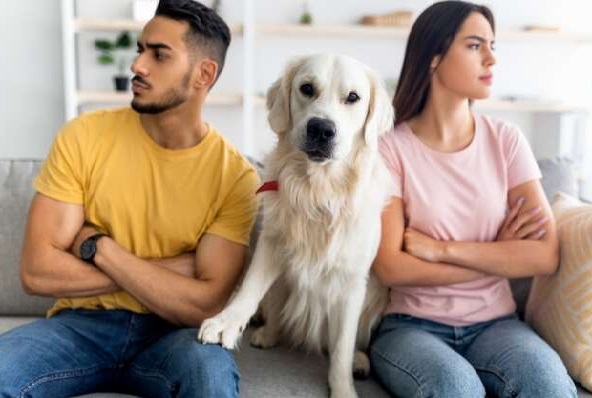 As animals have become an integral part of modern relationships, it is important to understand what happens to your pets during the separation and divorce proceedings. Given that one or both parties may have special connections to their pets, the decision of who gets the primary care of the animal can sometimes be tense and lead to hostile situations. Some of the situations regarding Animals During Divorce Proceedings that commonly arise include:
Primary care of pets in relation to parenting arrangements (as the children often want to be with the pet also);

Cases involving no children but parties both have an emotional connection with the pet;

One party attempting to use the primary care of a pet as a bargaining tool to force the other side into accepting less matrimonial assets or to cause some other detrimental effect.
The Court's Position
The Court has a limited capacity to deal with issues involving animal disputes. In family law proceedings, the animals of the parties are classed as personal property (similar to other personal effects). However, if the animals in question are used for breeding or some other income-producing source, they will be viewed as business assets.
This is often seen in cases involving thoroughbred horses/mares or cattle/sheep/pig farms. It is important to note that animals do not have the same set of rights as children, and therefore, the Court is not concerned with determining the best interests of the animal/s.
If however, the animal plays an integral part of a child to the proceedings life, the Court may order that a certain animal accompany the child between the residences of the parents.
Animal Custody Disputes
The Court is unlikely to look favorably on persons who initiate Court proceedings to solely argue for the custody of a pet or animal. A more appropriate alternative involves the parties negotiating for the animal's care through an informal agreement or by signing a financial agreement. If the custody of an animal forms part of a larger parenting dispute, the Court will consider:
How important the animal/pet is to the child of the relationship;

The party which has responsibility for the day-to-day care of the pet;

Which party originally purchased the pet; and

Which party is the registered owner, or, holds the current registration papers.
As mentioned above, the best option for persons who wish to negotiate a care arrangement for an animal or pet is to formalise a plan or contract. If you have any questions about what may happen to a pet during a parenting dispute or divorce proceedings, contact us today.
Need Legal Help?
For more information about Divorce and Pets, contact the Brisbane family lawyer team at James Noble Law today for a FREE, no-obligation 20-minute consultation. To schedule an appointment with one of our Qualified and experienced Family lawyers Brisbane.
Find Brisbane family lawyers on Google Maps near you.
You may also like to know more information about the