What is a Town agent?
If you know what a town agent is then you have probably been faced with the conundrum of how to represent a client for a Court event or other legal matter in a location away from your locale.  This may be interstate or a far enough distance to make it unviable to travel and keep costs down for your client.
If you don't, it is someone who can represent your client in your stead in Court or elsewhere to save your travel time and your client's wallet.
Advantages of a good town agent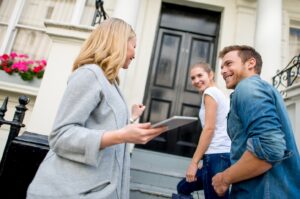 Most good town agents will be able to offer you deals at less than their normal hourly rates for blocks of work you can offer them.  This means that your client will not only save on your travel costs being passed on to them but also pay less as a result of sing the town agent.
Good town agents will be able to follow your instructions and quickly learn from the Court documents to understand what you (and your client) want to achieve.  That is what they do.
Of course, if the matter requires a real, in-depth understanding of your client's matter you may need to attend, however, a good town agent can provide excellent results.
Remember if you choose a highly skilled and experienced town agent, they may be able to get a better result for your client than a lawyer less experienced.
Another point to remember is that town agents are in front of the judges the Court you require them to be every day.  They will know when to push and when to let the judge have their say.  Court work is their business.
So if you want to save your client money and come off looking like you have all the right connections in other cities or towns.  Use an experienced and skilled town agent.
James Noble Law has extensive experience in the Courts.  James Noble alone is a stalwart of the Courts and has 40 years of experience.  Don't forget he is an Accredited Specialist in Family Law.  Contact Us / Call now for the best rate available.
Need Legal Help?
If you need help, please contact the Brisbane Family lawyers team at James Noble Law today for a FREE, no-obligation 20-minute consultation. To schedule an appointment with one of our Qualified and experienced Family lawyers Brisbane.
Find Brisbane family lawyers on Google Maps near you.
You may also like to know more information about the