How Australian Lawyers are getting hurt?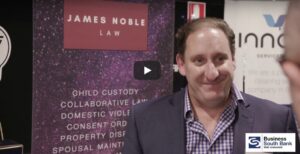 Australian Lawyers getting hurt as a result of Covid-19 shutdowns. Digital Disruption leading them back to work. Like most other industries, the legal fraternity is seeing difficulties with the continuing lockdowns in many states and area hotspots.
The legal profession can be proud of the way it has adapted to servicing clients and continuing to work from remote locations however some layers have seen their firms suffer financially as a result.
Lawyers are using online methods such as videoconferencing and new office management software to work remotely with coworkers, colleagues, and clients. Lawyers are attending Court by telephone and by the same video conferencing methods to good effect to keep progressing court matters.
How Australian Lawyers are getting hurt by Digital disruption?
Digital disruption has been a part of the legal landscape over recent years and new offerings for all areas of the legal business to streamline the way lawyers work.
From intuitive booking systems like Law Tap to updated law office management software that integrates with precedent and research software like Leap does with By Lawyers.
But perhaps the now most useful way for lawyers to obtain new clients is to use an online marketplace to cheaply, quickly, and easily obtain new clients that they would not have had access to otherwise.
The Law App is an online marketplace that incorporates video and voice conferencing and document storage to give Australian Family lawyers a way of contacting prospective clients who are waiting for the lawyer's services.
The Law App is a transparent marketplace for client's and lawyers to interact and begin work as all budgets are set out upfront and lawyers and prospective clients can freely communicate to work the
best fit.
Any lawyers who are feeling the pinch and not obtaining new clients as they had should check out these leaders in digital disruption to see how easily they can get busy again.
Do you Need Legal help? 
If you need help, please contact the Brisbane Family lawyers team at James Noble Law today for a FREE, no-obligation 20-minute consultation. To schedule an appointment with one of our Qualified and experienced Family lawyers Brisbane.
Find Brisbane family lawyers on Google Maps near you.
You may also like to know more information about the