Binding Financial Agreement & Provisions of Family Law Act
Posted by James Noble
4571 Views
Binding Financial Agreement & Provisions of Family Law Act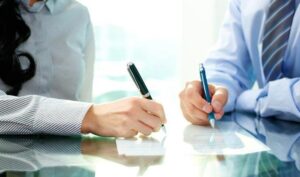 While binding financial agreement, Parties may wish to determine the ownership of their assets and liabilities whilst contemplating or living in a relationship (including same-sex relationships), contemplating entering into a marriage, during a marriage or after a divorce, may wish to set out terms in an agreement which determines how their property and liabilities should be determined should their relationship break down.
Provisions in relation to Binding Financial Agreement came into effect in the Family Law Act in 2000.  
De facto Financial Agreement came into effect in the Family Law Act in 2008. 
Binding Financial Agreement dealt with Family Law act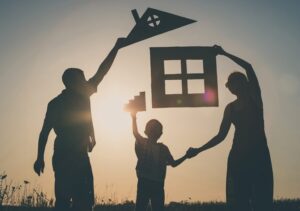 Binding Financial Agreements are dealt with in Sections 90 B, 90 C, and 90 D of the Family Law Act 1975.  These relate to marriage.  
The relevant provisions which are similar in nature for a de facto relationship (same-sex relationship) are in Sections 90 UB, 90 UC and 90 UD.
There is a requirement in regard to all Financial Agreement that they are in writing.
Agreements pursuant to Section 90 B relate to parties contemplating marriage.  
Section 90 C relates to spousal parties during marriage before a divorce had been granted and after separation in their relationship.
Section 90 D relates to parties to a marriage after a divorce order has been made. 
Financial Agreement set out "how, in the event of the breakdown of the marriage, the property and financial resources of either or both parties is to be dealt with." In the case of 90 D, how the property acquired during the marriage should be dealt with?
Sections 90 B and 90 C also allow for provision for maintenance during marriage and or after divorce. 
Binding Financial Agreement in the marriage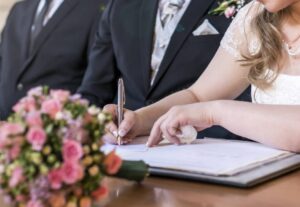 Binding Financial Agreement do not have any force or effect until there is a breakdown in the marriage or after a divorce in the marriage in the case of Section 90 D.
In the case of all provisions of the Family Law Act where maintenance is specified the provisions must specify the party or children for whom the maintenance is to be provided and the amount provided, or the value attributed to the party and or children for maintenance.  
However, maintenance provisions in Binding Financial Agreement can be set aside by the Court if the Court is satisfied that when the agreement came into effect (that is at the time of separation or after divorce) a party to the agreement, taking into account the terms and conditions of the agreement, is unable to support him or herself without an income-tested pension, benefit or allowance.
It is a requirement in all Financial Agreements that the parties receive advice before signing the agreement as to the effect of the agreement on their rights and on the advantages and disadvantages to each party at the time the advice was provided of entering into the agreement. 
Legal practitioners are required to sign a certificate in each agreement stating that the required legal advice was given to their client. [/vc_column_text][/vc_column][/vc_row]
Advice to a client entering into a Binding Financial Agreement takes into account.

What are the provisions of the Family Law Act?
To learn more about Binding Financial Agreements and if this document could be useful for your particular situation, contact the team of Brisbane Family Lawyers at James Noble Law.
If you need any help, please contact the team at James Noble Law for a FREE 20-minute consultation today to schedule an appointment with one of our Qualified and experienced Family lawyers Brisbane.
You may also like to know more information about the
Tags: Binding Financial Agreement, binding financial agreement advantages and disadvantages, binding financial agreement kit, binding financial agreement qld, binding financial agreement template, binding financial agreements Australia, binding financial agreements perth, brisbane binding financial agreement, brisbane family law act, De facto Financial Agreement, Family law act, family law act provisions, family law act qld, Financial Agreement, financial agreements family law, financial binding agreements, financial binding agreements templates, how much does a binding financial agreement cost, provisions of the Family Law Act, What are the provisions of the Family Law Act, What Is A Binding Financial Agreement