Are you considering changing your child's name?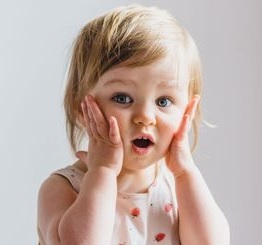 For children born or adopted in Queensland, parents may change their child's first name once before the child turns one (1) and parents may change their child's family name no more than once every twelve (12) months. 
Both parents must consent to the change of name and the child himself or herself must consent to the change, if they are over twelve (12) years of age. 
To change your child's name there are a number of requirements that must be met. Both parents must provide a certified copy of their ID and supporting evidence for any previous change of names (i.e. marriage certificate, change of name certificate, etc). A detailed reason for changing the child's name must also be provided. A prohibited name will not be approved.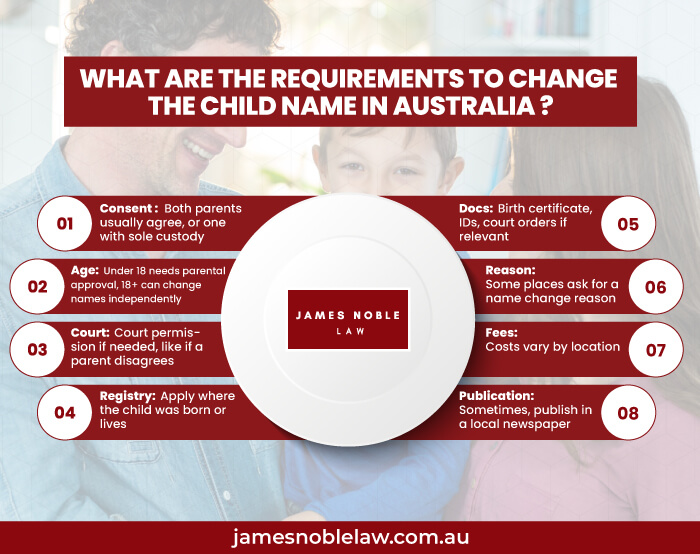 If only one parent wishes for changing a child's name in QLD, then additional evidence will be required.
For example, if one parent is deceased then a copy of their Death Certificate is required. 
If both parents are in dispute as to the child's change of name, then a Magistrates Court Order providing for the change of name is required. 
It is important to note that a parent with sole parental responsibility pursuant to a Court Order cannot apply to change their child's name unless the Order specifically states that the parent can change the child's name. The new name must be included in the Order. 
If you are considering changing your child's name in QLD (Queensland), then contact the team at James Noble Law today for a free, no-obligation 20-minute consultation today to schedule an appointment with one of our Qualified and experienced Family lawyers Brisbane.
Find Brisbane family lawyers on Google Maps near you.
You may also like to know more information about the