How Long Does It Take To Get A Divorce?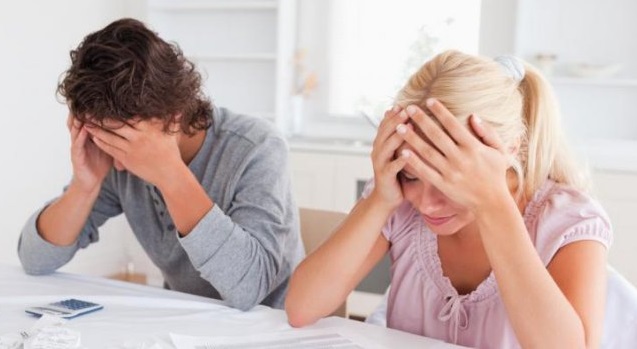 Before granting a divorce, the Federal Circuit and Family Court of Australia must be satisfied that there is no chance of reconciliation and there is no reasonable chance that the parties will get back together. For this reason, parties must be separated for a period of at least 12 months before applying to get a divorce. 
Once this period has passed, you may complete an Application for Divorce either solely or jointly with your ex-spouse. Upon filing this application, you will be able to select a court date from those available – however, these become available at the court's discretion and are not always immediate.
The divorce order will take effect one month and one day after it's granted and issued. You may not get remarried until the order takes effect.
This process is different for short marriages, and there are more requirements to be completed before a divorce order will be granted.
Do I Have To Go To Court To Get Divorced?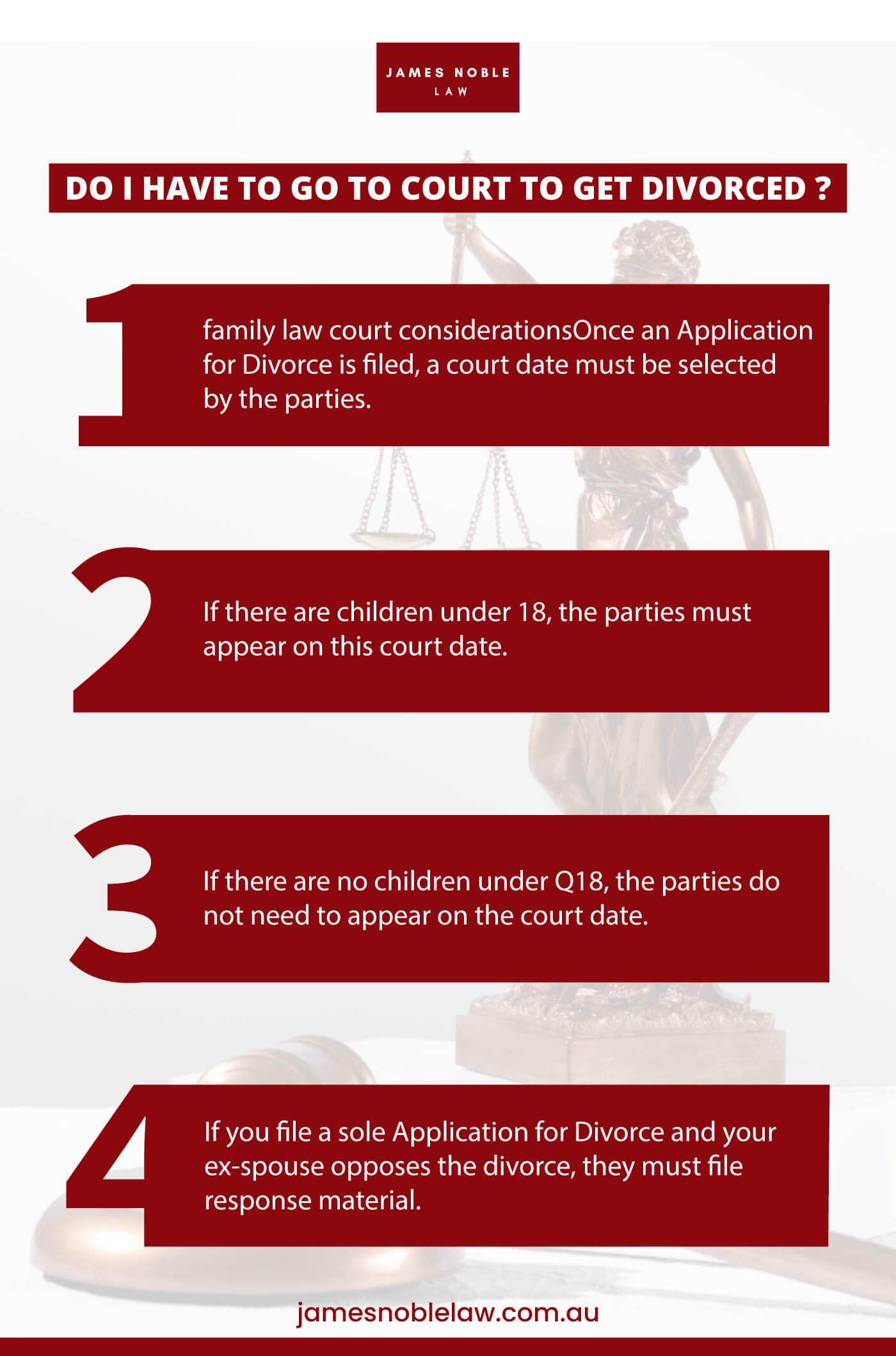 Once an Application for Divorce is filed, a court date must be selected by the parties. 
If there are children under 18, the parties must appear on this court date.
If there are no children under Q18, the parties do not need to appear on the court date.
If you file a sole Application for Divorce and your ex-spouse opposes the divorce, they must file response material
How Can I Apply For A Divorce?
You may complete an Application for Divorce either solely or jointly with your ex-spouse. 
If the application is made solely, the applicant will be responsible for paying the filing fee, and they must file an affidavit with their application.
If the application is made jointly, the parties will share the filing fee, and no affidavit is required to be filed by either party, however, there can be exceptions to this rule.
Does Getting A Divorce Mean That Financial And Parenting Matters Are Sorted Too?
No, divorce is independent of orders regarding parenting and property division. You may apply to get consent orders for children or financial matters, before or after being divorced, however, you must be cautious of the statutory time limits on commencing proceedings in relation to these matters. In cases with children under the age of 18, a court will only grant a divorce if it is satisfied that there have been appropriate arrangements made for them.
Contact the team at James Noble Law or book a no obligations, free 20-minute appointment to discuss your matter with a solicitor.
Need Legal Help?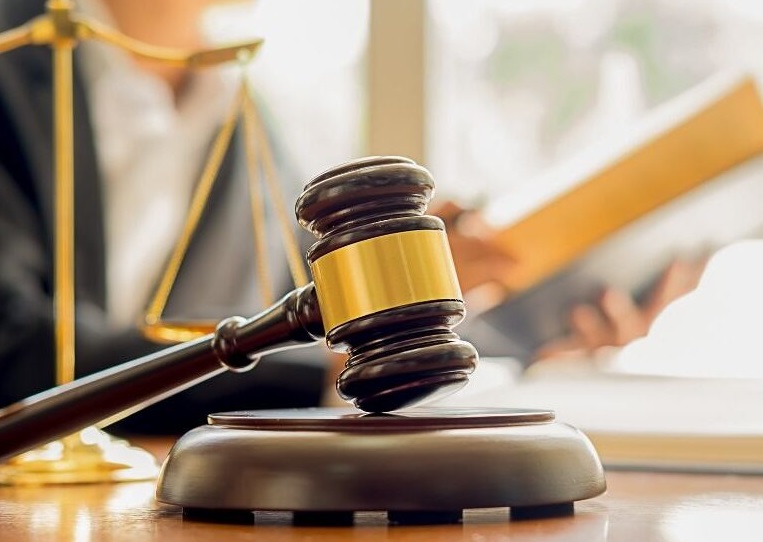 If you need help, please contact the Brisbane Family lawyers team at James Noble Law today for a FREE, no-obligation 20-minute consultation. To schedule an appointment with one of our Qualified and experienced Best Family lawyers Brisbane.
Find Brisbane family lawyers on Google Maps near you.
You may also like to know more information about the