Did you know that you need to have a mediation certificate before you can commence Court proceedings seeking parenting orders?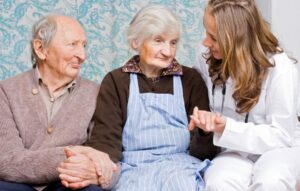 The mediation certificate is also known as a Section 60I Certificate and is issued by registered family dispute resolution providers in the following circumstances:
To confirm both parties attended mediation and made a genuine effort to resolve the dispute; 

To confirm both parties attended mediation but one party did not make a genuine effort to resolve the dispute; 

The practitioner decided that the matter was not appropriate for mediation; and

To confirm one party refused to attend mediation. 
It is a Court requirement that parties attend or attempt to attend mediation before filing in the Federal Circuit Family Court of Australia. This is because mediations or forms of alternate dispute resolution can be highly effective at resolving issues in dispute between parties in a neutral environment with an independent third-party mediator to facilitate and assist in negotiations. This then reduces the number of parenting applications made to the Court.
Some exemptions apply where parties do not require a Section 60I Certificate before commencing Court proceedings for ‌Parenting‌ ‌Matters.
These situations include:
Circumstances of urgency; and 

If there is a risk of harm to the child;
To discuss your parenting matter and whether mediation could be an appropriate pathway, please contact the Brisbane family lawyers team to arrange a free, no-obligation 20-minute consultation to discuss your particular circumstances.
We have Qualified and experienced family lawyers Brisbane at James Noble Law
Find Brisbane family lawyers on Google Maps near you. 
You may also like to know more about the following: