How Our Children are Exposed?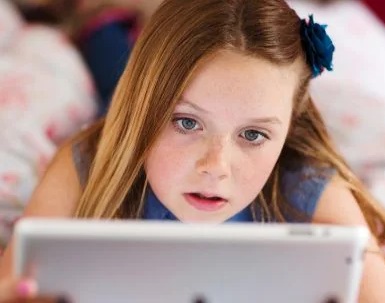 Children exposed to disturbing content on the home computer, despite the best intentions and efforts of parents who have installed filters and monitoring systems to protect their children from inappropriate content.
Children whose parents believe they are watching harmless and age-appropriate videos (such as Pepper Pig and Frozen), may be exposed to disturbing violent or pornographic content involving their favorite characters.
Disturbingly, this content isn't picked up or caught by YouTube and YouTube Kids and can appear on your children's screens without warning.
Children Are Being Exposed to Terrifying Content Online
Clinical psychologists warn that children exposed to this content can suffer anxiety, depression, and nightmares or may start acting out and behaving violently or inappropriately.
If your child has been exposed to one of these videos, psychologists recommend that you talk to them about it, reassure them that they are safe, and seek professional help if they continue to be scared or experience nightmares.
Child Safety Experts offer the following advice to parents:
Communicate with your children – let them know it is important that they tell you if they see anything inappropriate;
Make sure your children know that they won't be in trouble for what they have seen or watched;
Use and regularly update, family software to monitor and limit your children's internet time and always supervise their usage;
Don't allow children to wear headphones or watch any video without your permission– sometimes the video image will appear harmless, but the dialogue and audio have been altered to be explicit.
Need Legal Help?
If you need help, please contact the Brisbane Family lawyers team at James Noble Law today for a FREE, no-obligation 20-minute consultation. To schedule an appointment with one of our Qualified and experienced Family lawyers Brisbane.
Find Brisbane family lawyers on Google Maps near you.
You may also like to know more information about the