What should you do if Family Law Matter makes Delay?
Merging Family Courts and Early Senate Reports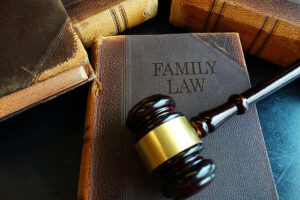 The current structure of the Family Court of Australia and Federal Circuit court of Australia have led to systematic backlogs of cases, with Judges required to hear a multitude of matters on a single day. This has led many parties who have proceedings before the Court to be frustrated, and rightly so.
The planned merging of the Family Court of Australia (FCA) and Federal Circuit Court of Australia (FCCA) has been a government objective since early 2018. However, this Bill was contingent upon the Senate Legal and Constitutional Affairs Committee Report (released on 15 April 2019). With time pressures of whether the bill, in an amended form, would be heard before the sitting Parliament prior to the next Federal election, the Committee released the report some two months early.
Make your Family Law Matter Faster?
Provisions recommended by the Committee
The report reflects the majority of the Committee recommending that the bill which would merge the FCA and FCCA be passed by the senate, subject to several amendments. These provisions include:
In addition to allocating funding, that the proposed new divisions of the Court be provided additional resources for Registrars to assist with the backlog of cases;
That an appellate division of the Federal Court of Australia not be created and instead, the existing appellate jurisdiction of the FCA be retained into the FCCA;
The Qualifications of Judges be amended to ensure that they have appropriate skills, knowledge, experience, and personality for the position;
The Australian Government pursues the immediate appointment of suitable candidates to vacant judiciary positions in the family courts and considers whether there is a need to appoint additional judges.
Subject to the adoption of the above recommendations, that the bills be passed.
These recommendations, whilst not extensive, do promote signs of positive movement towards qualified judges hearing more cases and clearly the inundated queues of parties waiting for their cases to be heard.
Although the issues surrounding the merging of the FCA and the FCCA are far from finalised, the Committee's report should give individuals with family law proceedings hope that their matter may be finalised sooner than expected.
Need Legal Help?
If you need help, please contact the Brisbane Family lawyers team at James Noble Law today for a FREE, no-obligation 20-minute consultation. To schedule an appointment with one of our Qualified and experienced Family lawyers Brisbane.
Find Brisbane family lawyers on Google Maps near you.
You may also like to know more information about the